Ryburn Longsword Dancers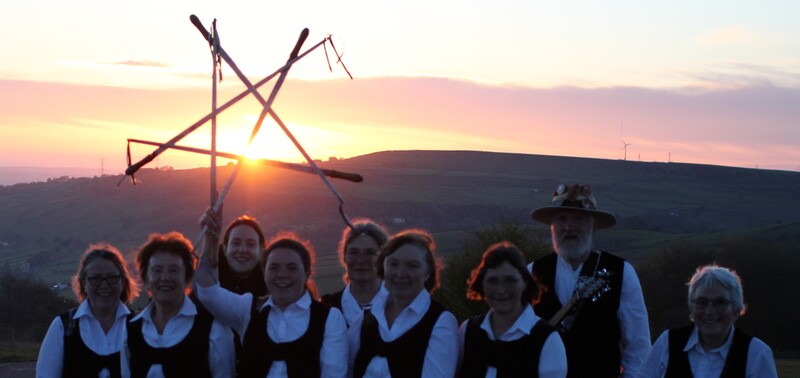 RYBURN LONGSWORD Dancers
are based in Ripponden, near Halifax, and have specialised in traditional Yorkshire Longsword dance since 1994. We practise on Wednesday evenings from 7.30 to 9 pm at the Ripponden Community Centre, Old Bank, Ripponden, HX6 4DG.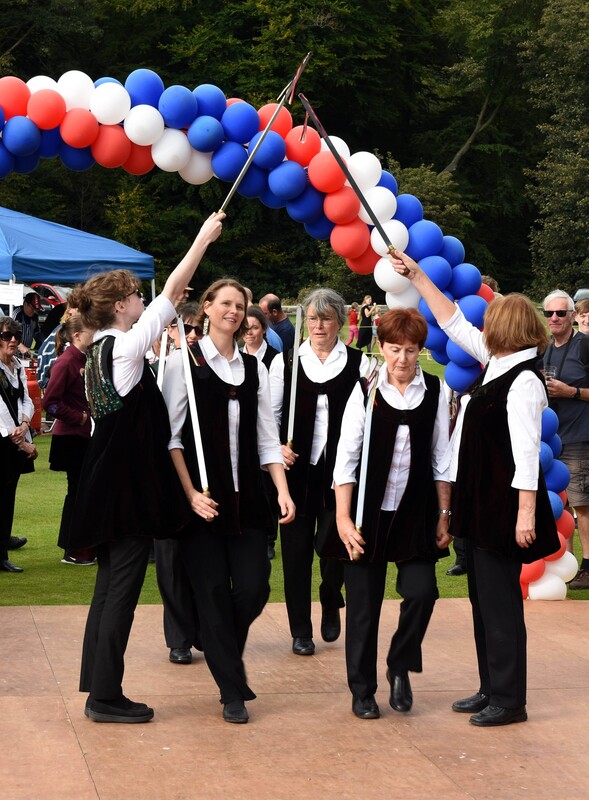 Come and Join Us
We are looking for new dancers to help us continue the tradition, so if you are interested in learning to dance Longsword with us, please email
ryburnlongsword@gmail.com
or just come along to a practice to meet us and see what it's all about.
Longsword dancing is a bit of a cardiovascular workout requiring a general level of fitness, flexibility and co-ordination, so if you can run for a bus carrying a bag we want to hear from you! We welcome people of all ages and abilities but please be aware that our practice room is up a flight of stairs.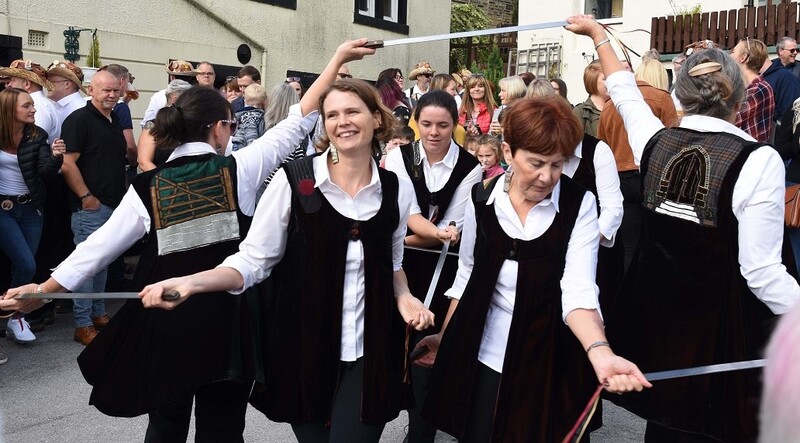 Come and See Us Dancing
During each year you can see us dancing in and around Ripponden and Halifax, at local festivals and community events such as the Sowerby Bridge Rushbearing and Todmorden Folk Festival. For full details see our
programme page
.
Our Next Outing
Sunday, 21 January 2024, 1-4pm
Wassailing event in the Incredible Edible Orchard
Phillips Park, Prestwich M45 7QJ
Check the programme page for additions, updates and events further ahead.
What is Longsword Dance?
Longsword dance is a Yorkshire-based form of traditional dance performed by five, six or eight dancers together in a circle, making a sequence of movements in which the dancers go over or under one of the swords. The dances are fast-moving and showy; normally they end with the production and display of a 'lock' where swords are intertwined in one of a variety of shapes.
Ryburn Longsword has been dancing Yorkshire Longsword since 1994. Some of our dances are traditional and come from villages across Yorkshire, while others have been created by members of the group.